Following the winning of the WMA Open Photo Contest in 2018, I am honoured to be invited to exhibit my awarded photography works, together with the other 9 artists' works, in the new WMA Space in Hong Kong. Thank you very much WYNG Foundation for this opportunity.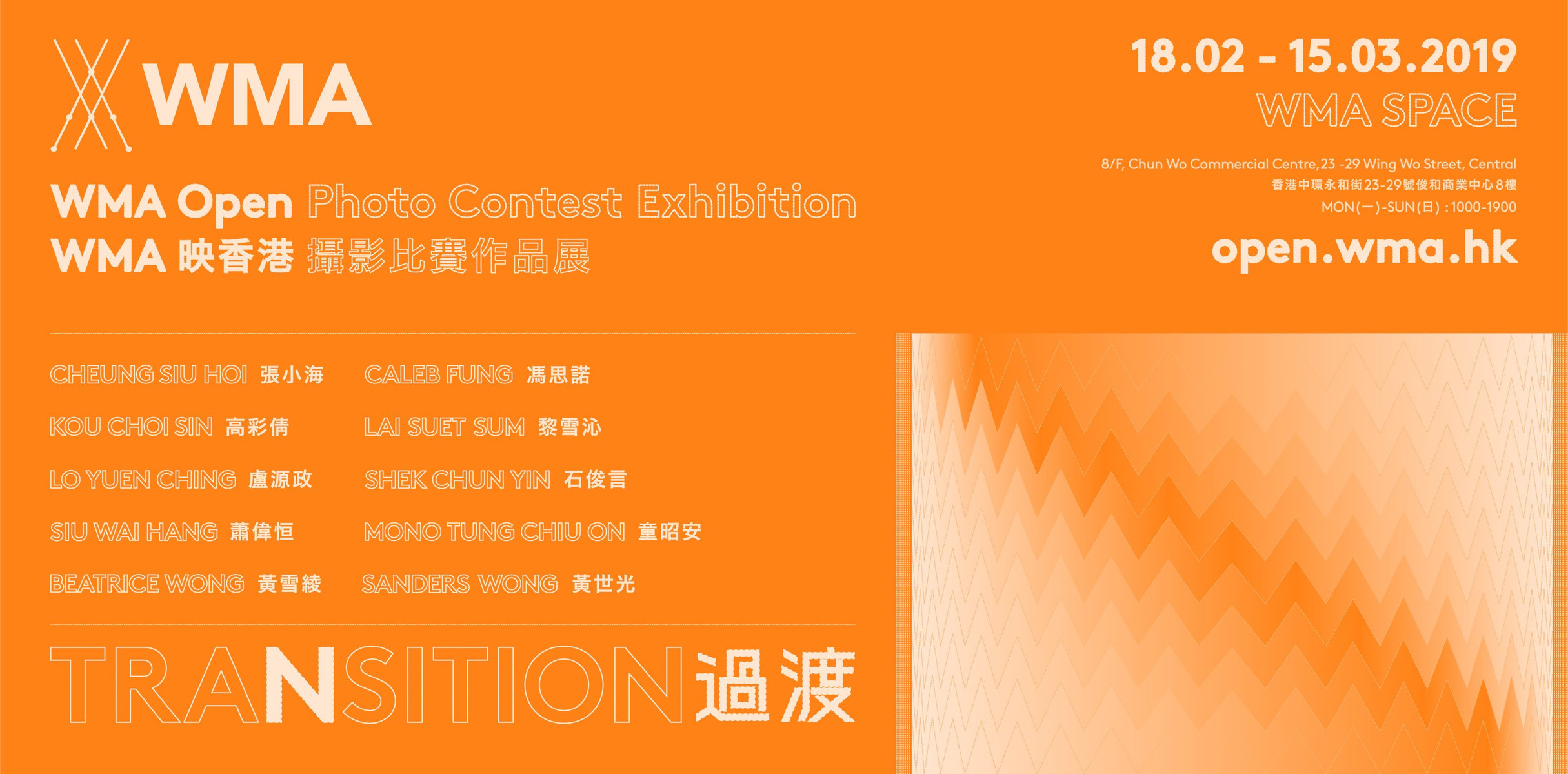 WMA OPEN PHOTO CONTEST EXHIBITION
Date: 18 Feb - 15 Mar 2019
Opening hours: 10am - 7pm Monday to Sunday
Venue: WMA Space, 8/F Chun Wo Commercial Centre, 23-29 Wing Wo Street, Central, Hong Kong
This exhibition, curated by Hilda Chan and Iven Cheung, showcases photographic works of the 3 winners for the annual theme "Transition" including Caleb FUNG, Suet-sum LAI, and SHEK Chun Yinand 7 finalists including CHEUNG Siu Hoi, KOU Choi Sin, LO Yuen Ching, SIU Wai Hang, Mono TUNG Chiu On, Beatrice WONG and WONG Sanders.
Curators' Words

Ten artists with completely different backgrounds and experience brought their unique insights to bear on the theme of 'Transition'. From individual stories full of memories and poetry, to studies of urban development patterns, from reflections on photography as an artistic medium, to the search for historical memories buried in obscure corners of the city, they use their lenses to expand our awareness of the time and space through which we are transitioning.
Art spaces are in a continuous state of 'transition', with curators and managers constantly planning, mounting, and taking down exhibitions. With every opening, new opportunities and possibilities take shape. While celebrating the first exhibition in the WMA Space, we are also eagerly looking forward to future exhibitions and the impactful new works they will bring.